Caught on camera, the Romanian thief who distracts shop assistant before putting 54,000 of jewellery down her SKIRT
By CHRIS PARSONS
UPDATED: 13:17 BST, 27 September 2011
This is the moment a brazen jewellery thief distracted a shop assistant before reaching over a counter and tipping a 54,000 tray of bangles into a secret pocket in her skirt.
Mother-of-four Saina Sava was a member of a gang of shoplifters who were caught on camera sending an assistant away from the counter while she shamelessly removed an entire tray of jewellery.
The CCTV footage was shot inside Sunny Jewellers in Leicester. At one point, one of the women even opened her headscarf wide to help hide her accomplice as she hid the bangles in the specially-made skirt pocket.
Scroll down for video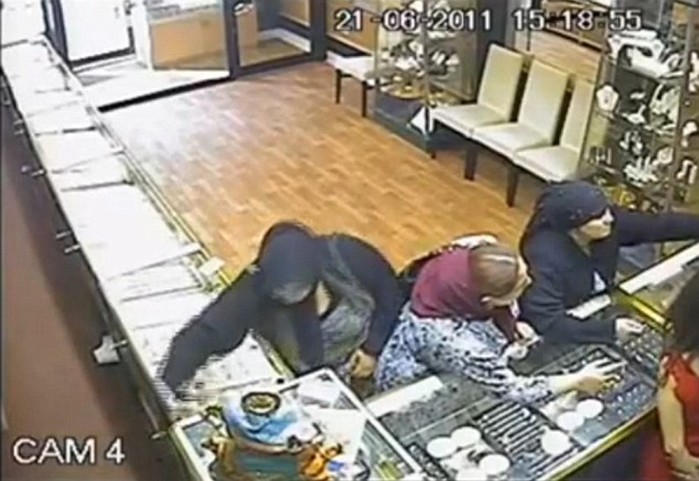 The mother-of-four brazenly reaches for a tray of bangles while the two other women somehow keep the assistant from noticing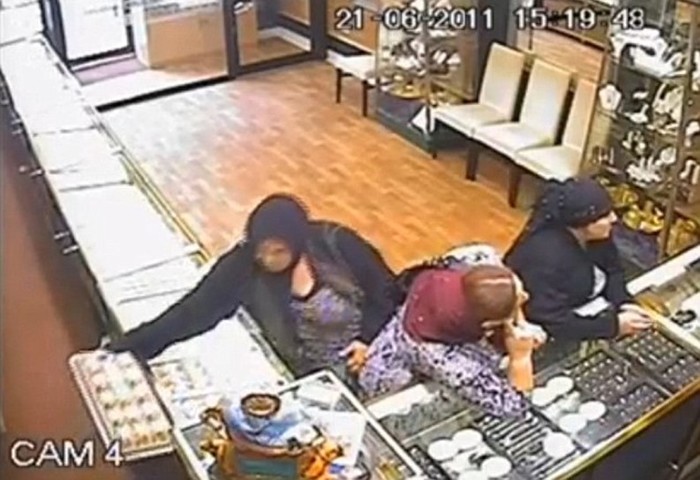 Brazen: Saina Sava lifts out the tray of bangles, managing not to draw attention to herself
Two of the gang, Saina Sava, 38, and Sedra Niculescu, 28, from Luton, were jailed for 16 months last Friday after admitting theft at Leicester Crown Court.
The third member of the trio was not identified.
Judge Robert Brown said: 'You went equipped with skirts with long slits with deep pockets to hide the stolen goods in.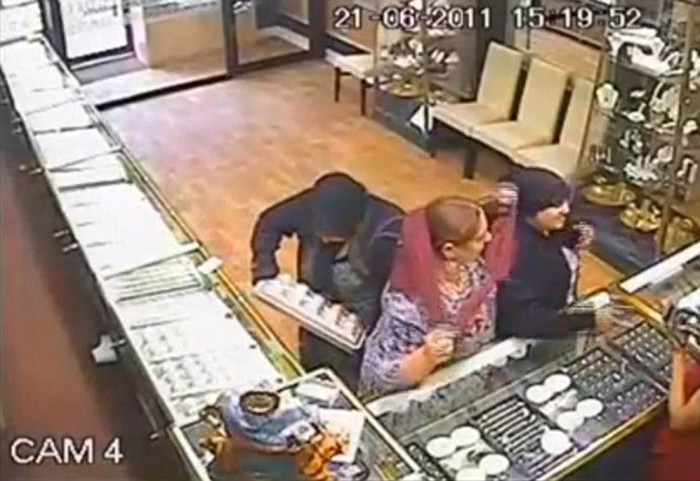 Sly: Saina Sava tucks the tray of bangles into a pouch in her skirt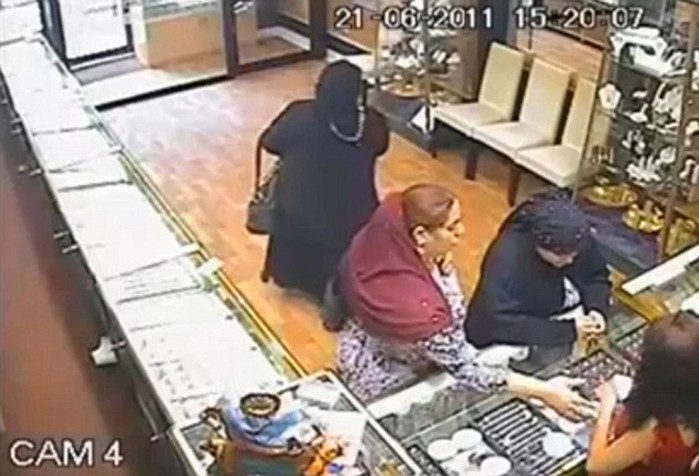 Cunning: She then calmly leaves the store, with the stolen goods slipped into a pouch in her skirt
'It was premeditated. None of the jewellery was recovered.'
The women struck the jewellers, in Belgrave Road, Leicester, on June 16 at 4.15pm.
After making their exit from the shop they were driven away by a fourth accomplice driving a BMW 5-series.
https://www.dailymail.co.uk/news/article-2042273/Romanian-thief-distracts-shop-assistant-puts-54k-jewellery-SKIRT.html